Columbus Web Design Company
Partner with us for Google Ads Management services if:
You want immediate results
Google Ads are instant. Once we build out your campaign in an effective and strategic way, you will start to get leads immediately. If you're ready for a kickstart, Google Ads are the way to go.

You are in a competitive industry
If you are in a highly-competitive industry with many companies vying for the top spot, Google Ads will help rocket you to the top of search results. If you want to be the top dog, pick FYVE.
Your website is new
If you have a relatively new website, it may take time to rank. Our SEO services are proven to help you rank over time, and our Google Ads services are the perfect complement for immediate results.
Let's Go
Using our PPC Powers for Local Columbus Businesses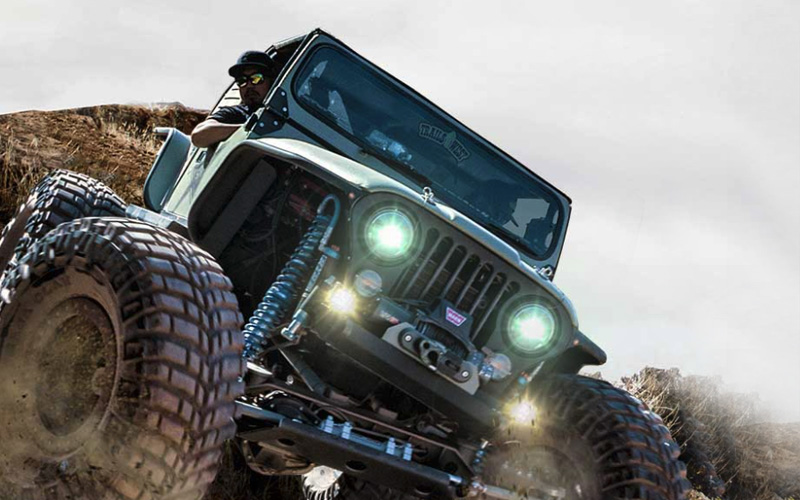 Trails West
— Trails West is the premier 4x4 store in Ohio and surrounding states. We built them a custom landing page to convert visitors into leads. Over the last 6 months, our PPC efforts have brought in over 280 new leads through display and search ads.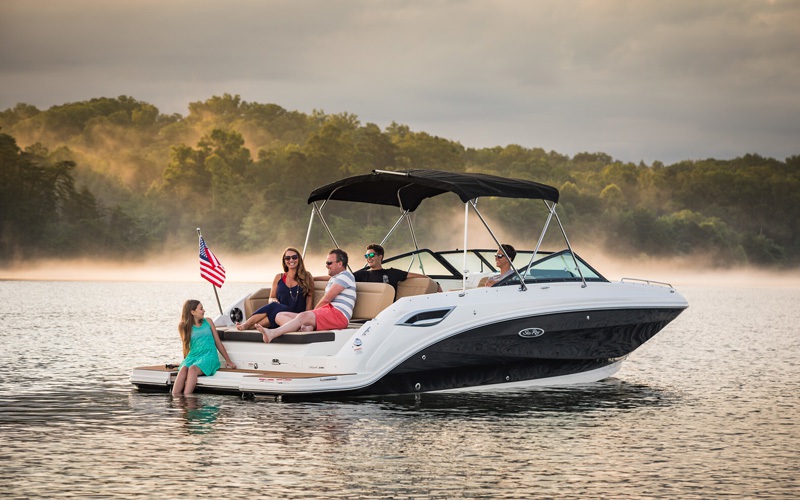 Sea Ray of Cincinnati & Louisville
— through Google search and display ads, we built a strong campaign for Sea Ray of Cincinnati and Sea Ray of Louisville to target new boat buyers. We have achieved a tremendous increase in leads for them, averaging 10 cents per click and $10 per lead (for $20,000+ boats).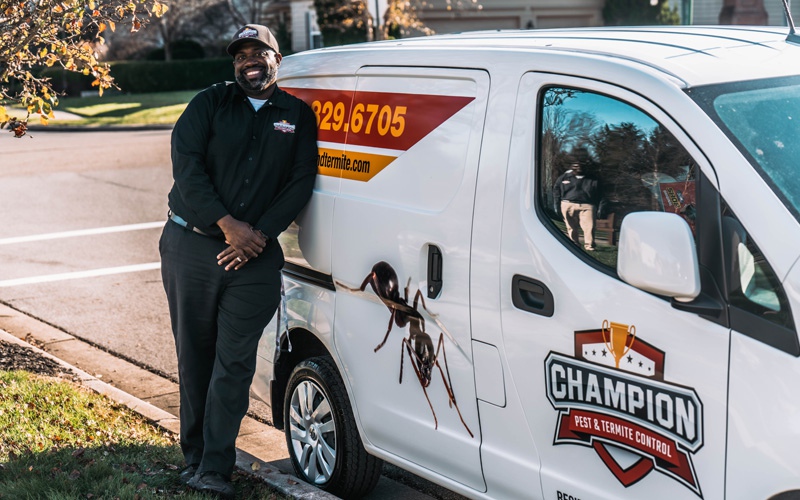 Champion Pest & Termite Control
— there are different pests for different seasons. We have built a targeted ad campaign for Champion Pest & Termite that changes as the year progresses. Our efforts increased leads for them by 30%, and more than doubled first-time callers in 2020 compared to last year.
Why Do You Need PPC Ads?
Instant Results for Your Business
Google Ads are instant. Once we have a solid grasp of your business and the right strategy in place, we can build you campaigns and get you instant leads that translate into sales. We have a proven track record of getting quick and meaningful results due to our streamlined and efficient process. When paired together, the services of SEO and PPC set you up for long-term and instant success.
Only Pay for Results
Unlike most forms of traditional advertising, you will only pay for results when you use our Google Ads services. We develop highly targeted campaigns that appeal to your ideal audience, and you only pay when they click on your ad and visit your website. This means that we don't spend money on people that aren't interested in your product or service. This leads to spending your budget more efficiently and bringing you only the BEST leads.

Easy-To-Measure Ads
The old saying goes "measure twice, cut once". We treat your ad campaigns the same way. We set them up to drive real results and grow your business, and we track everything. We use call tracking and other conversion tracking metrics to make sure that we know exactly what your ROAS (return on ad spend) is and how positive your ROI is, down to the penny. When it comes to using tools that help us gauge our effectiveness, we don't cut corners.
Cap Your Budget
We believe in total transparency. That means that we will not go over your planned budget. When we see opportunities for growth and avenues where you can expand, we communicate with you before implementing anything. We also believe in proving our results before asking to increase your budgets. Once we have proven the best way to allocate your budget, we work with you to define the next level of goals and ways to scale your campaigns.
Are Paid Ads the Right Solution for You?
There are a lot of ways to use PPC to grow your business. Before we recommend a strategy and budget, we dive into advanced research and gauge which avenue suits your business model best. This starts with identifying search volume for your main keywords to determine the best platform to help grow your business. Once we know the competitive landscape and where your budget can be used effectively, we go into strategy mode. From there, we build a strategy from:
Search Ads
Display Ads
Video Ads (YouTube etc.)
Shopping Ads (product list ads)
Remarketing Ads
Our PPC Campaign Process
Our PPC campaign process is what sets us apart from other agencies in the Columbus area. We don't believe in the cut-and-paste method. Your business is unique, and you deserve a custom-tailored strategy. Our Google Ads Certified expert, Brian, has over 10 years of experience in delivering meaningful results. Your campaigns will get the full gamut of our expertise, including:
Competitive research
Budget recommendations
Logical campaign structure
An extensive list of negative keywords
Bid strategy & tweaking (time of day, the device used, etc.)
And more!
Get Started
What is Pay Per Click Advertising?
Google Ads (or PPC), are the perfect way to get in front of your ideal customer at the exact moment they are searching for businesses like yours in the Columbus, Ohio area. Our Google Ads Certified expert, Brian, has been building successful marketing campaigns since the dawn of digital advertising. When Brian builds Google Ads campaigns, he has one goal: a hugely positive ROI. He doesn't copy-and-paste techniques that other agencies use. He delivers a custom-tailored approach that fits your business model. Our mission every day is to examine each marketing campaign and identify the most efficient use for your budget.
Right Place. Right Time.
Google Ads (or PPC ads) are a combination of creativity and strategy. When a potential customer searches for businesses like yours in the Columbus, Ohio area, ads are the top results displayed. This means that the competition for the top spots is fierce. Our Google Ads Certified expert, Brian, builds campaigns to put you in the right spot, every time. Our goal is to create highly targeted campaigns (targeting by location, interests, demographic, etc.) that break your audiences down to the granular level. There are many outlets for Google Ads, including:
PPC Search Ads (Google, Bing, Yahoo)

Google Display Ads (image ads on websites)

YouTube Video Ads (pre-roll, mid-roll, image ads)

Shopping Ads (product listing ads)

Remarketing Ads
Why PPC with FYVE
We Research
The foundation of any Google Ads campaign is extensive research. Every campaign we build starts with tireless research and creative thinking. We gauge the competitive landscape by examining the best keywords for your business, how your competitors are utilizing their keywords, and how we can set you apart from everyone.
We Explore
We are explorers at heart. With new platforms and ad strategies being released regularly, we are at the forefront of an ever-changing industry. Our goal is to be at the head of these updates so that you can be sure your campaigns are performing at their maximum capacity. When new features are rolled out, we work to communicate those changes with you and formulate a game plan on how to apply them to your business.
We Pivot
We are agile. Our streamlined and efficient process allows us to pivot and make real-time changes to maximize your campaign efficiency. When new opportunities are evident, we communicate with you to devise the perfect game plan. Whether it's a new platform, a different message, or bid strategy, you can be sure that your campaign is in the hands of a dynamic and purposeful digital marketing agency.

We Monitor
Your campaign is constantly monitored for opportunities and changes that can be made. Once we are off and running, our Google Ads certified expert, Brian, will begin building a list of negative keywords to stay away from. On the flip side, we identify transactional keywords (keywords that drive the most sales for you) and allocate your budget accordingly.
We Report
Our reports are transparent and identify areas that were successful for you and areas that we can improve on. We don't hide behind buzz words or overly-complicated reports. We clearly lay out what we've seen, how we did it, and how we will move forward. Because our goal is always hugely-positive ROI for your business, our entire reporting is geared towards that goal and how your campaigns stack up. Contact us today to get started!

Fresh Feedback
Caitlin and her team are a step above the rest. They know what is needed and stick to their deadlines. Very happy with my experience with FYVE and would definitely recommend them to anyone looking to revamp their online presence.
FYVE Marketing is helping to save our preschool! They have rebranded our school, updated our website, and are running ads to boost enrollment. COVID really threw us for a loop and with their help, we are gaining more exposure and scheduling tours.
FYVE Marketing has truly been an amazing team to work with! They consistently deliver top service to The Polaris Vein Center and tirelessly aim to accommodate our needs, as we embark upon all the challenges of business ownership.
I can't say enough great things about FYVE! I've worked with them on a few projects including website design, SEO, and PPC and I'm truly impressed with their high-quality work, professionalism, communication, and amazing results.
Like what you see? Contact us!