Columbus Web Design Company
Partner with us for Web Design & Development services if:
You have an outdated website
Your website is the first impression people have of your business. If you have an old website, you may be making a bad first impression. That's where we come in.
You want more leads
Do you want more phone calls? More form submissions? Quality leads come from a quality website. We combine design & user experience to turn your traffic into sales & leads.
Your website isn't mobile-friendly
It's no secret that people use their phones to browse the internet. If your website doesn't look beautiful and function well on a phone, you are losing business. That's where we come in.
Let's Go
Using our Web Design Powers for Local Columbus Businesses
Marrying Web Development & Marketing Services
Built for Search Engines with Users in Mind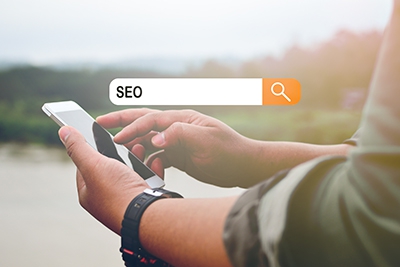 When we design and develop websites, we always keep Search Engines like Google in mind. We structure your website to be easily indexable and crawlable so that it can be discovered and consistently ranked near the top for your main keywords. Before building, our web development team works with our SEO team to determine the best course of action for catching Google's attention.
Mobile First, Never Second
We design your website to look good on any device so that your audience in Columbus can get the information they need to become your customers. This also helps your website rank higher because Search Engines like Google see that you care about giving your website visitors a good experience, no matter what device they are using to view your site.
Safe and Secure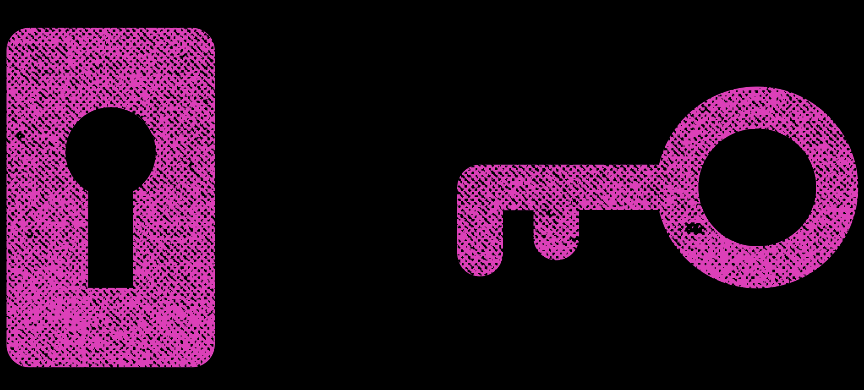 No matter what type of website we build for you, you can be confident that our development team takes visitors' security very seriously. If your website handles sensitive information like credit card numbers or other personal info, our team will work to make sure that information never falls into the wrong hands.
Fast and Reliable
We stay away from needless design elements that may slow your website down and turn customers away. There is a perfect balance of stunning design and fast loading time, and we work relentlessly to find that balance. Even if your website requires complex functionality, we have the experience and expertise to scale your site in a way that never compromises speed.

When It's Done You Get to Keep It
Some agencies may build your website with proprietary platforms so that once it's done, it isn't fully yours. We build your site with you in mind. Once we are done, it is yours to keep. Our developers work with platforms (WordPress, etc.) that are easy to edit, and we provide full training on how you can make simple changes and updates in the future.

Taking Care of Updates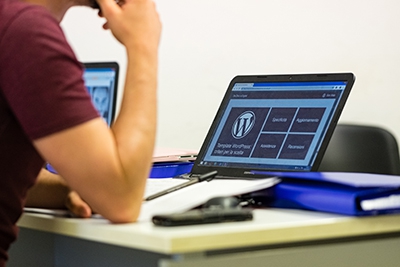 Our processes are agile and streamlined so that new pictures, text, content, links, etc. can be implemented in no time! We know how important it is to have accurate information on your website, which is why we work tirelessly to get your edits live ASAP. Search Engines like Google also prioritize sites that continually improve and update content, which will help you rank above your competition.
Staying Current
We work hard on the back-end of your website to keep up with WordPress updates, new plugin releases, and more. We also continually strive to seek out new design trends that we can apply to your website that will drive more conversions.

Get Started
Your Marketing Starts Here
Your website is the backbone of your digital marketing efforts. Every piece of marketing points back to your site. We combine creativity and strategy to deliver a website that converts your audience in the Columbus, Ohio area into customers.

We work with you to determine who your customers are, what they care about, and how we can make your business stand out above your competition. We are passionate about building your website the right way, from design, development. SEO, UX (User Experience), and more. Our web design and development department have years of experience building:
Ecommerce websites

Lead Generation websites (non-eCommerce)

Landing pages

Custom designed websites
Beautiful Design From the Inside Out
Our goal is to create a visually stunning website that also converts your audience into customers. We break down your website into two parts: design/front-end and the back-end. Our design team works with the SEO team to combine creativity and the strategic foundation to make your website a powerhouse. Search Engines like Google scan your website for User Experience and SEO power.
Web Design That Pops
Our design team is always up-to-date on current design trends to give your brand a modern touch. We dive into strategic research to give you a design that represents your business in the best possible way and keeps your marketing looking fresh and exciting. We also continually make updates to your website as new design trends present themselves. With our web design services, you can trust that your business has the best possible look and feel.
Why Choose FYVE for Web Design & Development?
We Do Research
Before any concepts are mocked up, we take a look at the competitive landscape in your market to determine the best course of action. We take a deep dive into market specifics, SEO, and other factors that may have an impact on your design and development. Once our research is finished, we use a strategy to make you stand out!
We Never Stop Designing
It's all about the metrics. The performance of your website is something we are always monitoring for improvements. Once we can spot areas of weakness (through things like Google Analytics), we work with you to suggest design tweaks and structural updates. We believe that your website is a living thing, and we treat it as such.
We Love Your Users
We are always looking for trends in how your website visitors use your site. Once we have a clear perspective on this, we can make updates to make the user experience better. We use platforms to look at heat maps, user flow, and other factors that can help determine website updates that drive more conversions.
We Give You the Keys
Your website will be fully yours. We provide training once the website launches so that you can make updates and changes as needed. You will have full back-end access to tweak and add content as your business changes. For more custom updates, consider us your 24/7 support team.
We Customize
Your business is unique. You deserve a custom design that is built specifically for you, all while meeting your budget requirements. While other marketing agencies may use templates, we are able to deliver high-quality, custom work that is distinctly yours. To make your site stand out, trust our team to deliver game-changing design and development.
Fresh Feedback
Top-Notch Experience! That is what you get when working with FYVE Marketing. I have worked with Caitlin Figaro with my bed and breakfast marketing for five years and counting. She is an incredibly intelligent young lady who has developed a marketing team that is sure to succeed. FYVE Marketing is professional in every way and I would not search any further if you are looking for a marketing firm to help your business grow and be successful. They take great pride in the work they do and find great satisfaction as they watch our numbers rise and our business flourish.
Caitlin and her team are a step above the rest. They know what is needed and stick to their deadlines. Very happy with my experience with FYVE and would definitely recommend them to anyone looking to revamp their online presence.
Highly recommend Caitlin and her team at FYVE Marketing! They did such a good job on our website we decided to let them handle our social media also!
Like what you see? Contact us!