Columbus Web Design Company
Partner with us for SEO services in Columbus if:
You want to rank on Google
It's simple. If your goal is to rank on Google for your main keywords, you need SEO. That's where our Columbus SEO services come in. We've got your back on the digital frontlines.
Local people are searching for you
If local Columbus people are searching for businesses like yours, it's important to show up first. The further down the search results you are, the more business you are losing. It's simple: better Columbus SEO means more business from Columbus area people.
You need help expanding your reach
Do you need help getting in front of more people online? Greater exposure means a greater chance of getting more leads. We're a Columbus SEO company that will do the heavy lifting.
Let's Go
Using our SEO Powers for Local Columbus Businesses
Taneff Law
— we combined reputation management, content strategy, and keyword placement to keep Taneff Law positioned #1 in Google! Not only does his organic website traffic continue to climb, but the number of phone calls and website form submissions is up year-over-year.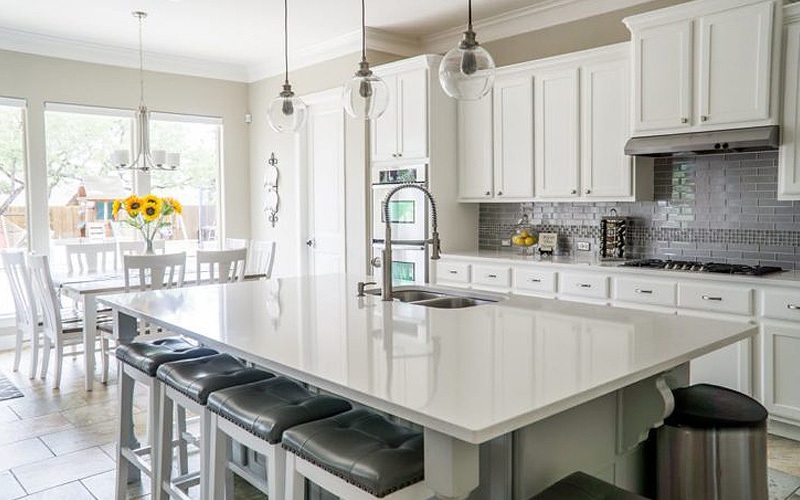 Prim Painting
— all you need to do to see our SEO results with Prim Painting is to search for painting companies in the Columbus area. We implement an SEO strategy that has helped them rank in the #1 position for 32 of their main keywords.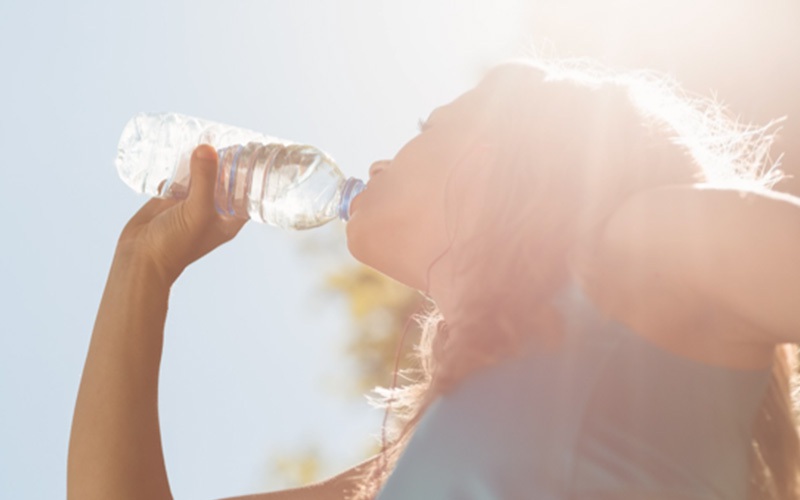 Magnetic Springs
— a local family-owned residential and commercial water delivery company in Columbus. They are up against some tough, national competition. With our organic SEO strategy, they are not only able to compete but to outrank much larger national brands.
Our SEO Capabilities
We are a full-service SEO agency located in the heart of Columbus, Ohio. Our strategy for your business includes: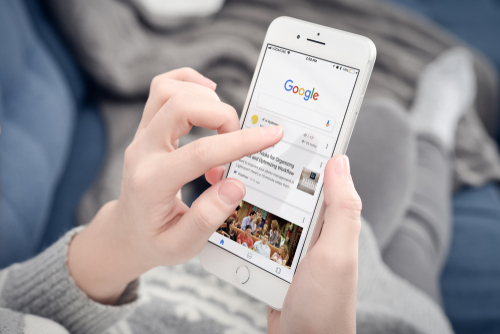 Keywords research and strategy: finding the best keywords that will drive ROI for your business
On-site SEO updates: optimizing and structuring your website to compete for the top spots on Google
Content Optimization: combing through your website content to deliver the right words at the right time
Local listing set-up and optimization: putting your business information in the directories that people use the most
Citation clean-up and building: making sure your information is correct and consistent across the internet
Link acquisition: building links across the internet that point back to your website
Test and Measure: reviewing our results and finding ways to constantly improve
On-site SEO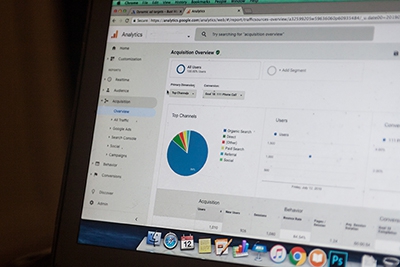 A key component of SEO that our Columbus SEO company focuses on is on-site SEO services. Getting your website ranked at the top of Google cannot be done without this. Our SEO expert, Nelly, has the marketing mind needed to configure your site so that you can rank ahead of your competitors and drive more sales. Our SEO company works strategically with:
Page Titles
Meta descriptions
Page header tags
Image attribution
Semantic mark-up
URL structure
Off-site SEO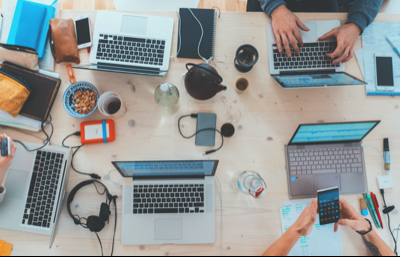 Off-site SEO is another key component of our full-scale SEO strategy. We put in the hard work necessary to give your website the credibility it needs to rank for your main keywords. While on-site SEO focuses on optimizing your website for Google searches, off-site SEO focuses heavily on link-building and acquisition (the ability to spread your URL to other relevant sites that can point back to you) and earning mentions (having other sites reference your content).
Local SEO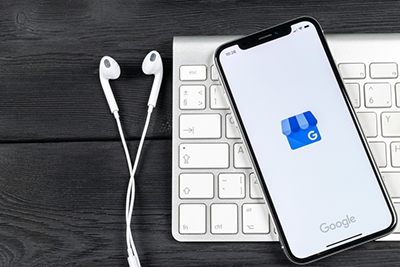 The third component of our comprehensive SEO strategy is Local SEO. Our goal with Local SEO services is to get your business to the top of the map results when people search for businesses in your area. According to data, 88% of consumers use local search to find businesses in their area. Our Columbus SEO experts put your website on the map through:
Citations
Content
Reviews & Review Management
Correct NAP placement (name, address, phone number)
Get Started
What is Search Engine Optimization?
Search Engine Optimization has one, refreshingly simple goal: getting your website to rank at the top of searches (ie. Google) when people search for services or products that your business offers. The higher your website ranks, the more traffic, and sales you can expect. Getting your website to rank at the top (above your competitors) takes a combination of strategy, planning, expertise, and hard work. Our digital marketing agency has been building a strong SEO presence for Columbus, Ohio businesses for many years. Ready for some expert help? We are one of the top SEO companies in the Columbus area and we can get started on bringing your business to the top of Google.
Why do you need SEO in Columbus?
There is no substitute for great SEO. Our ability to get your website ranked at the top of searches (like Google) for your main keywords is paramount for growing your business the right way. Think of SEO as the foundation of your website. Without a well-thought-out game plan and defined goals, it will crumble. That's where we come in. We are proud to be on of the top Columbus SEO agencies. With hard work, creativity, strategy, and determination, your website traffic and ROI will increase. Consider us your website architect and construction crew. Our mission is to build and maintain your foundation through on-site SEO, off-site SEO, and Local SEO for ongoing success.
Finding the Best Columbus SEO Company
It's no secret that the key to getting the best Search Engine Optimization results requires the best Columbus SEO agency. You want a team with a proven track record for using SEO services to get local business clients to the top of search results. Don't just take our word for it; read our reviews, look at our case studies, and give us a call to learn how we can make a difference. We are not one of your typical SEO companies. We don't hide behind confusing reports or industry buzzwords: our one and only goal is getting your company's website to rank at the top of the list for your main search terms in the Columbus Ohio area.
Our Columbus SEO Agency Formula
We Do Our Homework
Before we get to work, we do our research. Your business deserves a custom approach to your SEO, and that's what FYVE provides. We bring our digital marketing minds together to develop a comprehensive plan with every option on the table. Once we have an idea of your goals, we spring into action to deliver a game-changing SEO plan. Get ready for your business to grow, because we're bringing you to the top of Google.
We Always Learn
Learning is at the core of our values. To give you the best value, we stay up-to-speed on the latest and greatest tools for SEO firms. If your business has seasonal trends or dynamic updates, we implement SEO best practices to keep you on top of the rankings, no matter what changes occur. We are proud to be one of the SEO companies that likes to push the boundaries of what's possible.
We Are an SEO Company That Pivots
SEO, much like all facets of digital marketing, is always evolving. What search engines like Google value one day may change in a few months. We look at the data and determine the best course of action to keep your business on top of your competition, no matter what changes occur. When you need a local SEO company that has your back and is always on the cutting edge of new strategies, you're in good hands.
We Set You Up
Before implementing our plan for your SEO dominance, we actively clean up and refresh any previous SEO efforts. We take a thorough look and don't cut corners. Because SEO is the foundation of your website, we look to ensure that the concrete is poured correctly, no matter how big the task is. We have years of using best-practice SEO services to help build Columbus businesses. We know you have a choice, and we aim to be the most honest, hard-working Columbus SEO company.
We Communicate
Transparency is our mantra. Our SEO services reporting breaks down what we've done, how we did it, the results we've seen, and what we predict for the future. Our goals include delivering a kickass SEO content plan to help grow your business AND have you understand and feel the value. We are always hungry to get better results and improve on our previous successes. Simply put: we never stop working.
Fresh Feedback
Caitlin and her team are a step above the rest. They know what is needed and stick to their deadlines. Very happy with my experience with FYVE and would definitely recommend them to anyone looking to revamp their online presence.
We hired FYVE to revamp our website and our branding. We were looking for something different, something creative, and out of the norm. Caitlin and the team at FYVE knocked it out of the park. They made it easy and very efficient for us to engage on the ideas and then get back to work. The timeline for the revamp exceeded our exceptions and we couldn't be happier with the new look.
Top-Notch Experience! That is what you get when working with FYVE Marketing. I have worked with Caitlin Figaro with my bed and breakfast marketing for five years and counting. She is an incredibly intelligent young lady who has developed a marketing team that is sure to succeed. FYVE Marketing is professional in every way and I would not search any further if you are looking for a marketing firm to help your business grow and be successful. They take great pride in the work they do and find great satisfaction as they watch our numbers rise and our business flourish.
Like what you see? Contact us!